Our Team
Successful senior leadership built from combined strengths and shared values.
Westminster Canterbury Richmond is led by a team of talented and thoughtful men and women who embody our community values of caring, ethics, leadership, teamwork, innovation, commitment and stewardship.
To learn more about the individual expertise they bring—or to get in touch with any of them, click here to contact us by email or call 800-445-9904.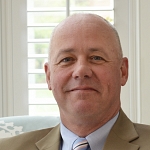 John D. Burns
President and Chief Executive Officer
John joined Westminster Canterbury Richmond in 2015. He has held executive-level senior living and health care leadership roles across the country, having served as Chief Operating Officer of Presbyterian Homes in Evanston, Illinois; Vice President and Executive Director of Westminster Place, a Presbyterian Homes community also in Evanston, Illinois; Chief Operating Officer at Columbia County Health System in Dayton, Washington; and various positions at Centura Health in Denver, Colorado.
John received a bachelor's degree in Business Administration from Colorado State University, and an MBA from the University of Colorado. Additionally, he earned an associate's degree in Occupational Therapy. He is a Fellow of the American College of Health Care Executives and a Licensed Nursing Home Administrator.
---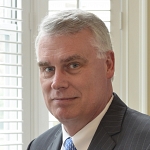 W. Russell Gardner
Vice President and Chief Financial Officer
Russell joined Westminster Canterbury Richmond in 2006. Previously, his experience includes having served as Senior Vice President and Chief Financial Officer for Diamond Healthcare Corporation and Director of Financial Services for Carilion Health System.
Russell holds a bachelor's degree in Accounting from Milligan College. He is a Certified Public Accountant and a member of the American Institute of Certified Public Accountants, Virginia Society of Certified Public Accountants and the Healthcare Financial Management Association. He is also a Licensed Nursing Home Administrator.
---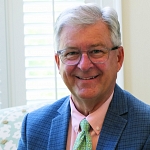 William H. Blackwell
Vice President Health Services
Will joined Westminster Canterbury Richmond in 2012. His experience in long-term care has spanned three decades and four states, beginning with Manor Care Corporation as a Regional Human Resource Manager and Administrator. Prior to joining our community, Will served as Administrator at several locations within Medical Facilities of America.
Will earned a bachelor's degree in Business Administration from Francis Marion College, and his Health Services Executive qualification from the National Association of Long Term Care Administrators Boards.
---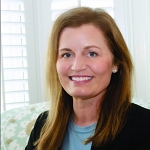 Chelsea O. Naylor
Vice President Workforce Services
Chelsea joined Westminster Canterbury Richmond in 2012 as the Manager of Human Resources. In 2017 she was promoted to Director of Human Resources. Chelsea brings years of progressive human resources and dynamic leadership experience in hospitality and business services, including at The Country Club of Virginia.
Chelsea earned a Bachelor of Science in Biology with a minor in Business from Samford University. She holds the human resources certifications of Professional in Human Resources and SHRM Certified Professional.
---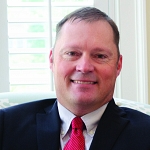 Jason T. Collins
Vice President Facilities Management
Jason joined Westminster Canterbury Richmond in 2021. Previously, Jason served as the Director of Facilities at Bon Secours St. Mary's Hospital in Richmond. In this role, Jason managed all aspects of St. Mary's campus and Short Pump Medical Pavillion, building and grounds maintenance, construction and renovations, security, valet, and safety. Prior to St. Mary's, Jason worked for large manufacturing organizations such as International Paper, Nabisco and Honeywell. Jason grew up in eastern Oklahoma and attended Oklahoma State University where he received a B.S. in Fire Protection Engineering & Safety.
---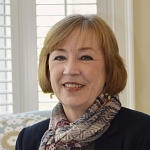 Gayle Hunter Haglund
Vice President Resource Development
Gayle joined Westminster Canterbury in August 2014 as the Director Resource Development. As Vice President Resource Development for Westminster Canterbury Richmond, Gayle leads the philanthropic work of the Westminster Canterbury Foundation, as well as our community's Public Relations. Previously, she was Chief Philanthropy Officer for FeedMore, the nonprofit hunger program that helps provide food to Central Virginia's most vulnerable residents. Gayle also served as Vice President of Institutional Advancement for Union Presbyterian Seminary, leading philanthropy, alumni and communication efforts for the Richmond and Charlotte, North Carolina, campuses.
Gayle graduated from Lenoir-Ryne University with a degree in English. She is a Certified Fund Raising Executive (CFRE).
---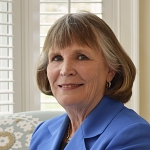 Debra S. Jacobsen
Administrator Residential Living
Debra joined Westminster Canterbury in December 1992 as a social worker. She has also served as Independent Living Unit Director and Director Resident Services.
Debra earned a degree in Social Work from Virginia Commonwealth University and is licensed as a Nursing Home Administrator and Preceptor.
---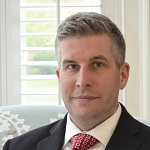 Robert P. Mann
Vice President Information Technology (IT)
Robert came to Westminster Canterbury in December 2001, as the Local Area Network (LAN) Administrator. He moved on to Systems Engineer, then Manager Information Technology. He has also served as Director Information Technology and is currently the organization's Privacy/Security Officer.
Robert earned a bachelor's degree in Information Technology from Western Governors University and an MBA from Fitchburg State University. He holds more than a dozen industry technology certifications including Microsoft Certified Systems Engineer, Certified Information Systems Security Professional, Certified HIPAA Privacy Associate and Certified Information Security Manager.
---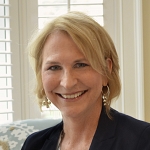 Rev. Dr. Lynn McClintock
Director Pastoral Care
Lynn joined Westminster Canterbury Richmond in 2015. Ordained in 1987 in the Presbyterian Church USA as a Minister of Word and Sacrament, she brings to Westminster Canterbury thirty years of ordained ministry in a variety of national and international settings. Formerly the Associate Vice-President for Alumni/ae Development at Union Presbyterian Seminary, Lynn has extensive upper-level strategic management experience, as well as service as a pastor and pastoral counselor.
Lynn earned a bachelor's degree in African Studies from Davidson College, a Doctor of Ministry degree from Union Presbyterian Seminary—two years of which were completed at the Latin American Biblical Seminary in San Jose, Costa Rica—as well as Educational Specialist and master's degrees in Counseling Psychology from James Madison University, and a Certificate in Executive Leadership from Cornell University.
---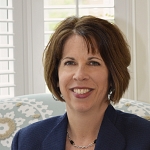 Stacey W. Nannery
Vice President Sales and Marketing
Stacey began her career at Westminster Canterbury in 1987. She has worked within the Child Development Center, Community Services, Human Resources and Assisted Living. She has also served as Director Sales and Marketing.
Stacey earned a bachelor's degree in Psychology from Virginia Commonwealth University. She is a licensed Assisted Living Facility Administrator and is a certified Professional in Human Resources®.
---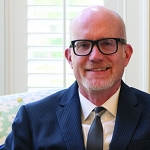 James Lee Wright, M.D., Ph.D., MATS, CMD
Medical Director
Dr. Wright joined Westminster Canterbury Richmond in June 2021 as our Medical Director. Dr. Wright received his Ph.D. and M.D. from VCU Medical School in Richmond, VA, and holds a Master of Arts in Theological Studies from Union Presbyterian Seminary as well as a Certificate in Bioethics from Loyola University, Chicago. He specializes in geriatrics and is medical director of two other facilities in Richmond, Our Lady of Hope and The Memory Center. Dr. Wright is widely published in a number of peer reviewed journals including The Journal of the American Geriatrics Society and The Journal of the American Medical Directors Association. He has a particular interest in improving quality of care and quality of life for those living in long-term care and assisted living settings. He writes and speaks on the intersection of religion, ethics and medicine.
---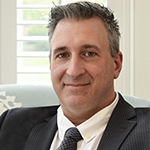 Kevin G. Daignault
Administrator Home Health and Hospice Administrator
Prior to joining Westminster Canterbury Richmond, Kevin served as Executive Director for All About Care LLC in Richmond. He also served as Regional Director of Operations for Heartland Home Health, Hospice & Infusion headquartered in Ohio, and National Sales Manager for Personal Touch Home Care and Hospice in New York. Kevin began his healthcare career as an emergency room nurse in New Haven, Connecticut.
Kevin earned his first bachelor's degree in Resource Development from the University of Rhode Island, and his second bachelor's degree in Nursing from Rhode Island College. He spent a year abroad in Dominica, West Indies, where he attended Ross University School of Medicine and practiced nursing with the native population in the remote jungle village of Portsmouth, Dominica, before returning to the United States.
---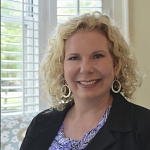 Sloan H. Verlander
Administrator Assisted Living
Sloan joined Westminster Canterbury in 2005 as the social worker for Assisted Living Memory Support. In 2007 she was promoted to management and became licensed as an Assisted Living Facility Administrator in 2008. She continues to serve as the Administrator for Westminster Canterbury's 4 areas of Assisted Living.
Sloan received her Bachelor of Science degree in Communications from East Carolina University. She earned her Master of Social Work degree from Virginia Commonwealth University with a focus on long term care, having done her internship at and subsequently hired by Goodwin House in Northern Virginia. Sloan is also a Certified Dementia Practitioner.
---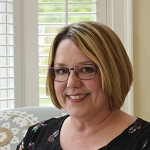 Sharon M. Poznanczyk
Director of Nursing
Sharon joined Westminster Canterbury Richmond in 2012. Prior to that, she worked at Hopewell Health Care Center where she held several roles including Administrator, Director of Nursing and Assistant Director of Nursing. Sharon has more than twenty years of experience as a Director of Nursing or Assistant Director.
Sharon received her Associates in Nursing from Jamestown Community College of Nursing in New York. She has been a licensed RN in Virginia since 1994. Sharon is a Licensed Nursing Home Administrator and Licensed Nursing Home Preceptor.
---
Westminster Canterbury Richmond Board of Trustees and Officers
Angela P. Phelon, Chair
James M. Kresge, Vice Chair
John D. Burns, President & CEO
W. Russell Gardner, Treasurer, Vice President and Chief Financial Officer
Chelsea O. Naylor, Vice President Workforce Services
William H. Blackwell, Vice President Health Services
Haley H. Wolford, Secretary
Peter S. Alcom
Dr. Brian K. Blount
Thomas L. Bowden Jr.
Peter H. Bowles
Jennifer D. Britton
Lee Chaney III
P. Frederick Duckworth Jr., M.D.
Mary D. Ellison
Thomas G. Hardy III
George C. Howell III
Anne H. McDonnell
Christopher M. Michalik
Greta B. Peters
Herbert B. Thomson
Thomas H. Tullidge Jr.
Birck Turnbull
Ann Neidow, President
Carol Fox, 1st Vice President
Marion Chenault, 2nd Vice President
Anita Towell, Secretary
Carol Ann Fuller, Assistant Secretary
Bob Clewell, Immediate Past President
Vacant, Member at Large
Nan Hall, Chair, Floor Representatives